Niger State Polytechnic has released its cut-off mark for the 2022/2023 academic session. Nigerpoly cut-off mark is based on merit and Catchment area benefits.
The application form is open to every applicant who met the official cut off mark of 120 in JAMB and applicants should note that a higher JAMB score gives higher advantage.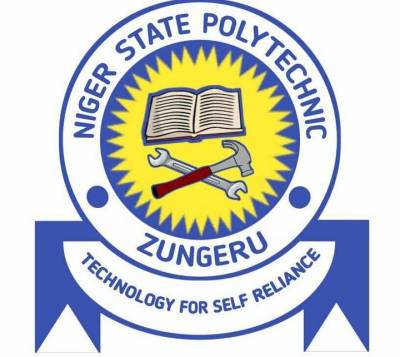 Candidates must also meet the required cut-off mark for the school and the desired department.
Niger State Polytechnic is a state polytechnic located in Zungeru, Niger State, Nigeria. The school has proven to be very competitive when it comes to giving out admissions to its candidates.
Nigerpoly 2022/2023 UTME merit admission cut-off marks are as follows:
| | |
| --- | --- |
| Faculty/Courses | Cut Off Mark |
| HND Science Lab Technology-Biochem/ Microbiology | 120 |
| HND Science Lab Technology- Microbiology | 120 |
| HND Science Lab Technology-Biology Option | 120 |
| HND Science Lab Technology- Chemistry/ Biochemistry Option | 120 |
| HND Science Lab Technology- Biochemistry Option | 120 |
| HND Science Lab Technology -Physics/Electronic Option | 120 |
| ND Statistics | 120 |
| ND Computer Science | 120 |
| ND Science and Laboratory Technology | 120 |
| HND Microbiology/Biology Option | 120 |
| HND Chemistry | 120 |
| HND Computer Science | 120 |
| HND Statistics | 120 |
| SCHOOL OF ENGINEERING | |
| ND Elect/Elect Engineering | 120 |
| ND Civil Engineering | 120 |
| ND Mechanical Engineering | 120 |
| ND Building Technology | 120 |
| HND Electrical/Elect-Power and Machine option | 120 |
| HND Electrical/Elect- Telecommunication Option | 120 |
| SCHOOL OF ENVIRONMENTAL STUDIES | Cut Off Mark |
| ND Estate Management | 120 |
| ND Urban and Regional Planning | 120 |
| ND Quantity Surveying | 120 |
| Diploma in Geoinfomatics | 120 |
| HND Estate Management and valuation | 120 |
| HND Urban and Regional Studies | 120 |
| SCHOOL OF SOCIAL SCIENCES | Cut Off Mark |
| ND Accountancy | 120 |
| ND Public Administration | 120 |
| ND in Banking and Finance | 120 |
| ND in Local Government Studies | 120 |
| ND in Business Administration and Management | 120 |
| HND in Accountancy | 120 |
| HND in Public Administration | 120 |
| HND in Business Administration | 120 |
| Diploma in Secretarial Studies | 120 |
| Diploma in Social Development | 120 |
| Diploma in Catering and Management | 120 |