Federal College of Education, Kontagora, has released its official cut-off marks for the 2022/2023 academic session. Admission into the institution is strictly by merit and catchment area benefits, and candidates with higher scores are most likely to be considered first.
Candidates are expected to meet the stipulated requirements and cut-off marks as admission into the institution is highly competitive.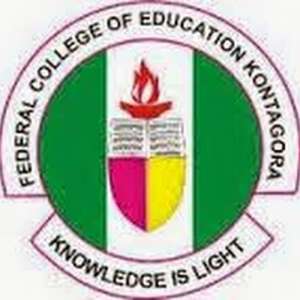 Applicants seeking admission into FCEKG must meet the stipulated cut-off mark of 120 and above in JAMB in order to be considered eligible. Eligible candidates must also meet the desired departmental cut-off mark in order to secure admission into the institution.
Federal College of Education, Kontagora is located in Kontagora, Niger State. FCEKG accepts both first and second-choice applicants.
FCEKG 2022/2023 UTME merit admission cut-off marks are as follows:
| | |
| --- | --- |
| Courses | Cut-Off Mark |
| Agricultural Science | 120 |
| Business Education | 120 |
| Political Science/Social Studies | 120 |
| Social Studies/Islamic Studies | 120 |
| Social Studies | 120 |
| Christian Religious Studies | 120 |
| Political Science | 120 |
| Agricultural Science and Education | 120 |
| Fine and Applied Arts | 120 |
| Home Economics | 120 |
| Primary Education Studies | 120 |
| Physical Health Education | 120 |
| Biology/Integrated Science | 120 |
| Biology/Chemistry | 120 |
| Chemistry/Mathematics | 120 |
| Chemistry/Physics | 120 |
| Chemistry/Integrated Science | 120 |
| Computer Education/Biology | 120 |
| Computer Education/Physics | 120 |
| Computer Education/Chemistry | 120 |
| Computer Science Education/Integrated Science | 120 |
| Computer Science Education/Mathematics | 120 |
| Mathematics/Physics | 120 |
| Mathematics | 120 |
| Integrated Science/Physics | 120 |
| Integrated Science/Mathematics | 120 |
| Arabic/English | 120 |
| Arabic/French | 120 |
| Arabic/Hausa | 120 |
| Arabic/Igbo | 120 |
| Arabic/Yoruba | 120 |
| CRS/English | 120 |
| CRS/French | 120 |
| CRS/Hausa | 120 |
| CRS/Yoruba | 120 |
| English/French | 120 |
| English/Hausa | 120 |
| English/Igbo | 120 |
| French/Hausa | 120 |
| French/Igbo | 120 |
| French/Yoruba | 120 |
| English/Yoruba | 120 |
| English Language | 120 |