The choice of profession is quite an important decision that requires a thoughtful approach. Everyone wants to make good money while being good at what they do.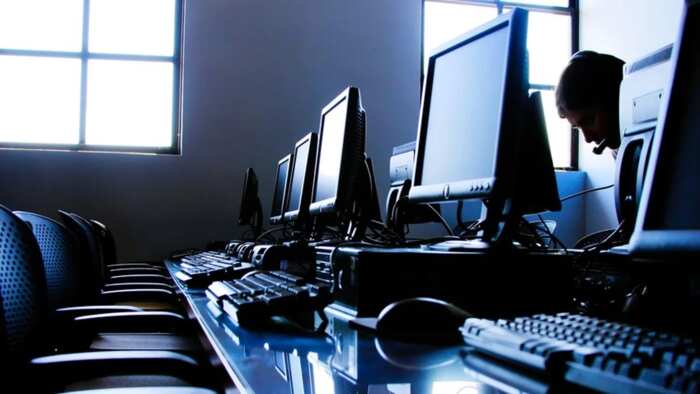 Nevertheless, you shall get all the information you have been searching for right here on this blog.
Best IT Training Institutes In Nigeria | Best Computer Training Institutes In Lagos
Information technology is one of the most sought-after areas of activity in Nigeria. Here are the most popular and outstanding IT training institute in Nigeria.
1. New Horizons Nigeria
This institute is positioned as the source for the world's best information technology courses. Since its establishment in the United States in 1982, a tremendous teaching experience was accumulated and modern scientific approaches were developed.
The Nigerian branch began training students in 2005. Many leading specialists received their education at this center. The institute is open for general courses like; programming, networking, information security, Java technology, web development, Oracle, Microsoft, and CompTIA.
The institution is known for its outstanding instructors with rich knowledge and practice skills, with a very conducive learning environment.
Each student is provided with a modern flat screen computer. Visit their official website newhorizonsnigeria.com for more information.
2. ApTech Nigeria
ApTech made a really huge impact on the development of the Internet technology sphere in Nigeria. Without leaving your home, you can easily become a student of the school and attain useful knowledge. You can participate in training and take exams online.
There are now more than 20,000 graduates in the country. The institute is open for applicants to Improve their qualifications in the basic courses or participate in the high-performance development and network programs.
The central headquarters of the computer institute is in Mumbai, India with Over 28 years of experience in the educational field. The administration has achieved high results by creating a unique training system.
You can master NET, Networking, Java, and Oracle. Within the framework of ACCP i13 you will study Mobile & Web Application Development, Cloud Computing and Enterprise.
Graduates do not only master theoretical information but also have practical experience, learn the latest technological trends, and confidently move forward in their careers. To find out more visit the portal aptech-ng.com.
3. NIIT Nigeria
This institute was considered the best in Nigeria before the creation of other training centers. The institute has a spot in the list of the leading computer training schools in Nigeria.
However, its popularity and standardization are what keeps NIIT right there at the top. The first students were admitted to study in 1981 in India. The Nigerian branch was opened in 1999. Representatives of the school say that 16,000 students attend their courses annually.
The operating centers are located at such areas of the country as Abuja, Owerri, Asaba, Makurdi, Eket, Ikeja, Otta, Ilorin, Kaduna, Offa, Lokoja, Onitsha, Ibadan, Osogbo, PHC, Surulere, Ajah, Uyo.
You can trust the competence of this center as they make use of the latest Internet technology programs. Students can get practical skills and learn about career building in the IT field by enrolling in a two-year software development course.
Become a professional network engineer by mastering IT skills in Oracle, CCNA, Window Administration, Linux, CCNP, Web Application, and much more. If you are interested, find out more useful information on the site – niitnigeria.com.
4. FirstLogic
This institution is one of the leading certification centers in Nigeria. It began operations in October 2003. Its branches are available in Abuja, Lagos, and Port Harcourt. Experienced and qualified employees work with students using varieties of teaching methods and techniques.
Business processes are performed by a team of professional managers. The educational centers meet high standards and provide an effective, consistent education.
The IT instructors have extensive work experience with Cisco, Comptia, Java, Microsoft, Web Development, Oracle, other related areas and share their knowledge with all students. If you want to learn more about this center, please read the information on the site –firstlogicng.com.
5. HIIT
With over 20 years of existence, this school has become one of the Nigerian leaders and has broken many important records. Its employees have excelled in IT education, publishing, consulting, servicing and creating original solutions for customers.
Accredited centers are situated in Kano, Abuja, Ibadan, Lagos and some other regions. Their employees worked with more than 60000 students in different parts of the country.
The school constantly wins new awards for its dedication to the IT-sphere and also creates products that develop and improve existence. As a student of this institute, you will master project management, accounting, web development, principles of work with Oracle, Comptia, Microsoft.
Other schools teaching IT students in Nigeria include;
Arcnet Computer Training School
Castle Computech Machines Ltd, Abuja
Chipscafe & Communications Port Harcourt, Rivers State
Computer Powerhouse International Ltd, Ikeja, Lagos
Datahouse Technologies Limited, Ikoyi, Lagos
Hydatek Institute Of Computer & IT Studies, Kano
Info Systems, Ikeja, Lagos
IT Quest Ltd, Lagos; Litmus Computer Academy, Delta state
School of Web Designers, Lagos
Seed Technologies Int'l, Lagos
Talking Directory Limited (TDL), Lagos
Top Knowledge International, Ikeja, Lagos
TTC Mobile, Ikeja, Lagos
Today's Leaders ICT empowerment Centre
The Solution Express Computer School
Visionary computer schools
Rigel Computer School, Abuja
Bosat Computer School, Abuja
King's Best Computer School, Abuja
Desire Computer School And Business Centre, Abuja
Mercy Cyber Cafe & Computer School, Abuja.
You are guaranteed to choose a suitable school using the list above. We wish you success in your studies and rapid career growth.