This is to inform the general public and all NCE Admission aspirants of the Adeyemi College Of Education Ondo (ACEONDO) That the management of the school have released her 2018/2019 NCE Second Batch Admission List For the 2018/2019 academic session.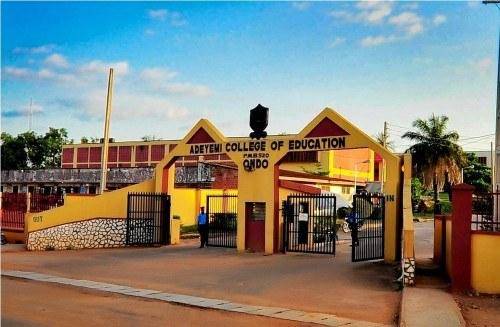 All candidates who applied for admission into the NCE programme of the Adeyemi College of Education (ACEONDO) to proceed to check if they have been offered admission. The List of admitted candidates have been uploaded on the school's website. candidates are to follow the procedure below to check the List
How To Check ACEONDO 2nd Batch  NCE Admission List
Candidates are to visit the ACEONDO Admission checking portal to view the admission list.
For easier search, On the List display… Press ctrl + F
Then type in your name or JAMB Reg. No in the space provided
Then Press Enter to search for your name
RECOMMENDED: ACEONDO 2018/2019 UTME Degree 2nd Batch Admission List, Released!!!
Candidates are to also proceed to JAMB CAPS to either ACCEPT or REJECT the admission offer.
How To Check Admission Status on JAMB CAPS
Visit: http://www.jamb.org.ng/efacility/ and login with your registered email address and password to access your dashboard
After you have log in you will see a welcome notice just move down on the page you will see "check 2018 UTME/DE Admission Status on CAPS". Click on it and you will be redirected to the caps page
After clicking on "check 2018 UTME/DE Admission Status on CAPS", you will see a page showing your JAMB details and your admission status, If you have been given admisison, you can now go ahead to accept it or reject it.
Note: If you are using a phone, you may not see the option to check is Admission Status on CAPS, Most phone users may only see the welcome message. The caps page shows only welcome because it requires you to use desktop mode to view the complete  page. This is why the chrome browser is recommended if you are a using a phone. All you need to do is go to Chrome option and choose request desktop site for the complete page to display.